Featuring Smoked Beef Brisket, premium Baby Back Ribs, Roasted Yard Birds, Grandpa Hammy's Pulled Pork & BBQ Pulled Chicken along with Scratch & Nebraska made Sauces.
All our Side Kicks are homemade with our Country Cornbread & Garlic Bread fresh baked and available with gluten-free options!
Enjoy your BBQ while sippin' an ice cold Brew, Cocktail or good 'ole soda or tea- saving room for a REDZ Raspberry jam filled Cream Cheese Cookie or other Sweet Treat Selections.
Whether dining for one or rounding up family or a few friends for a meal or catered event, REDZ has your BBQ ready in no time for DELIVERY or CURBSIDE Pick-Up.
Limited Time Features
Available for a limited time - don't miss 'em!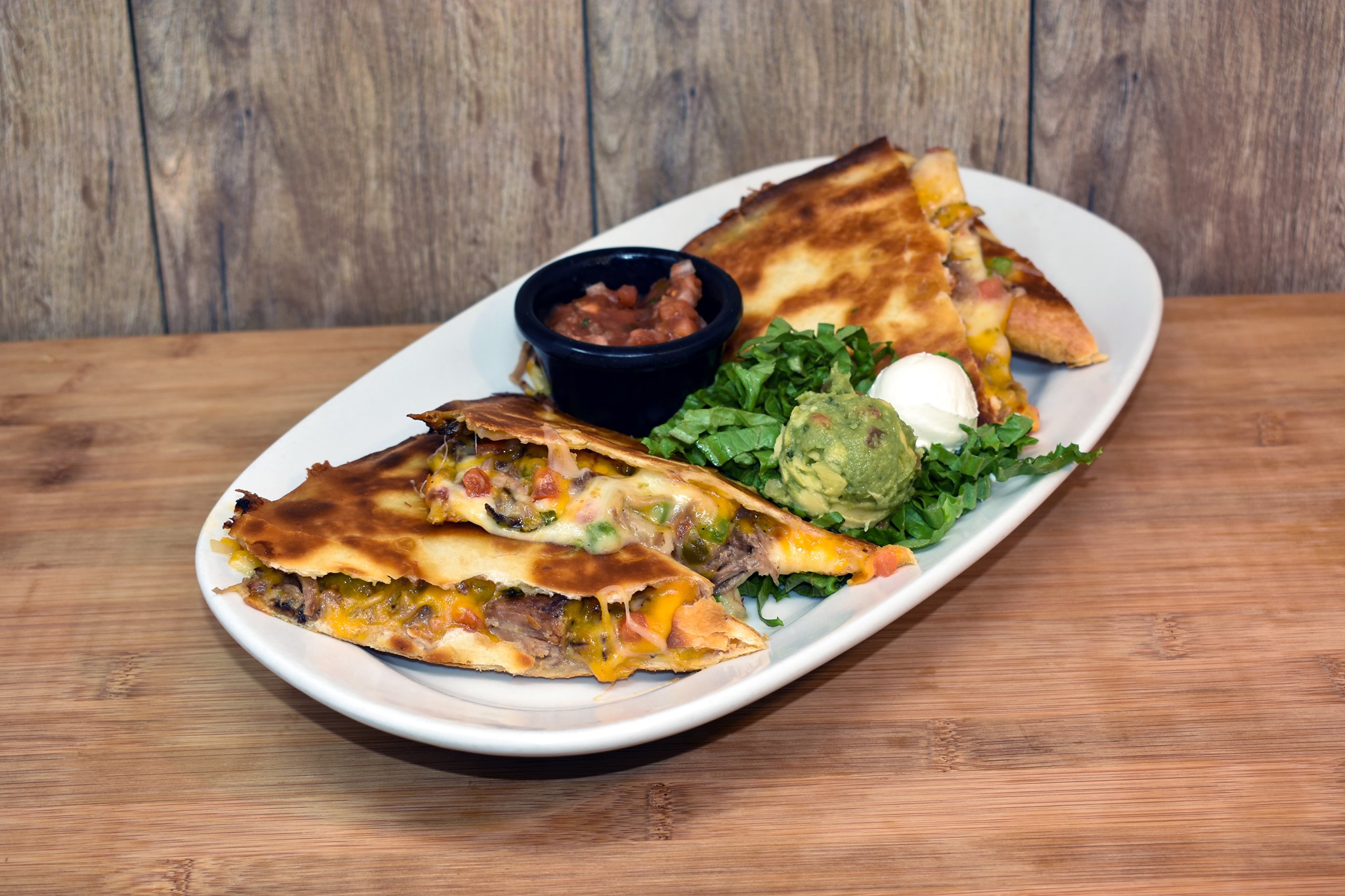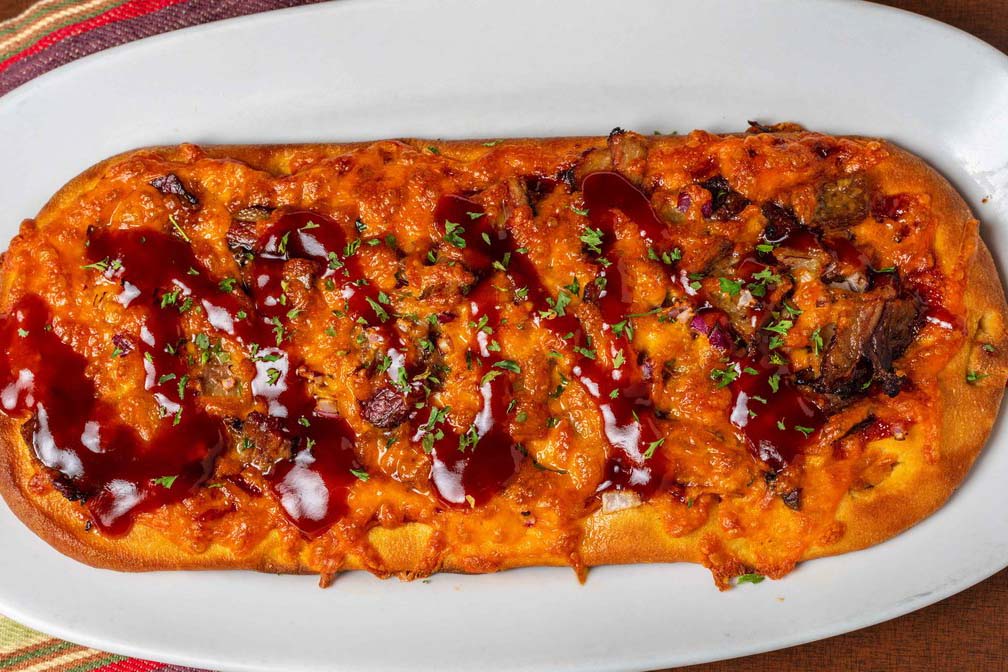 You Choose Platters
your choice of multiple meats with 2 Standard Side Kicks & Bread*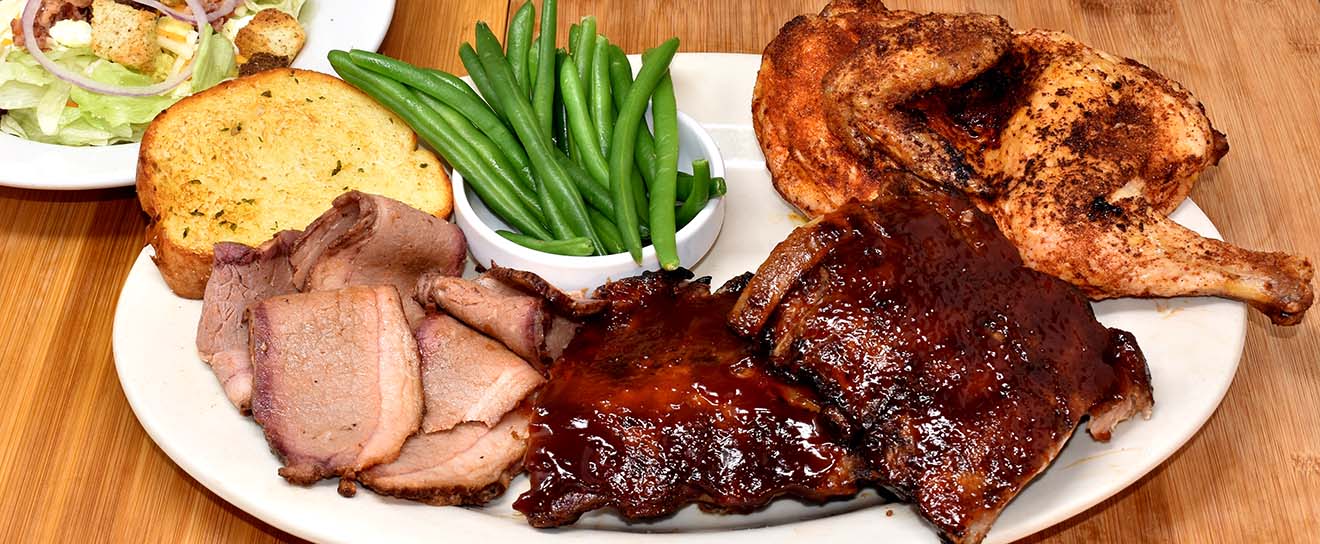 Beef Brisket | Roasted 1/2 Yard Bird | 1/3 BBQ Baby Backs Rack
G'mpa Hammy's Pulled Pork | Pulled Chicken
2 Meat Duo 19.00 | 3 Meat Feast 27.00
Premium Plates
with 2 Standard Side Kicks & Bread*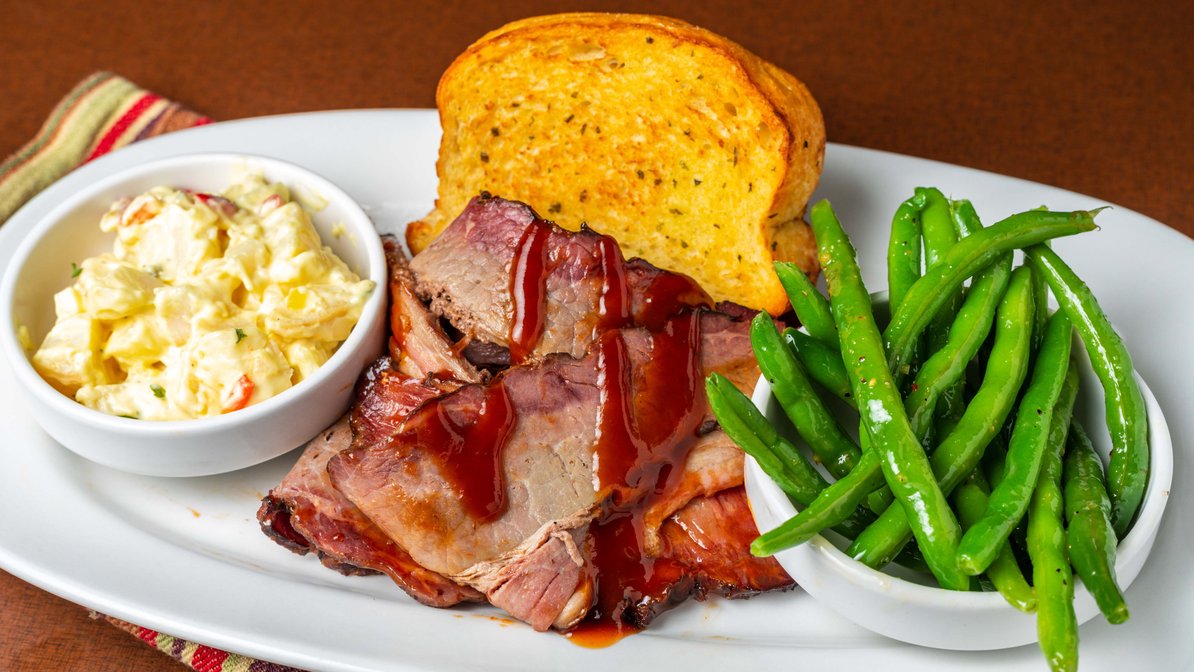 Smoked Beef Brisket
$15.00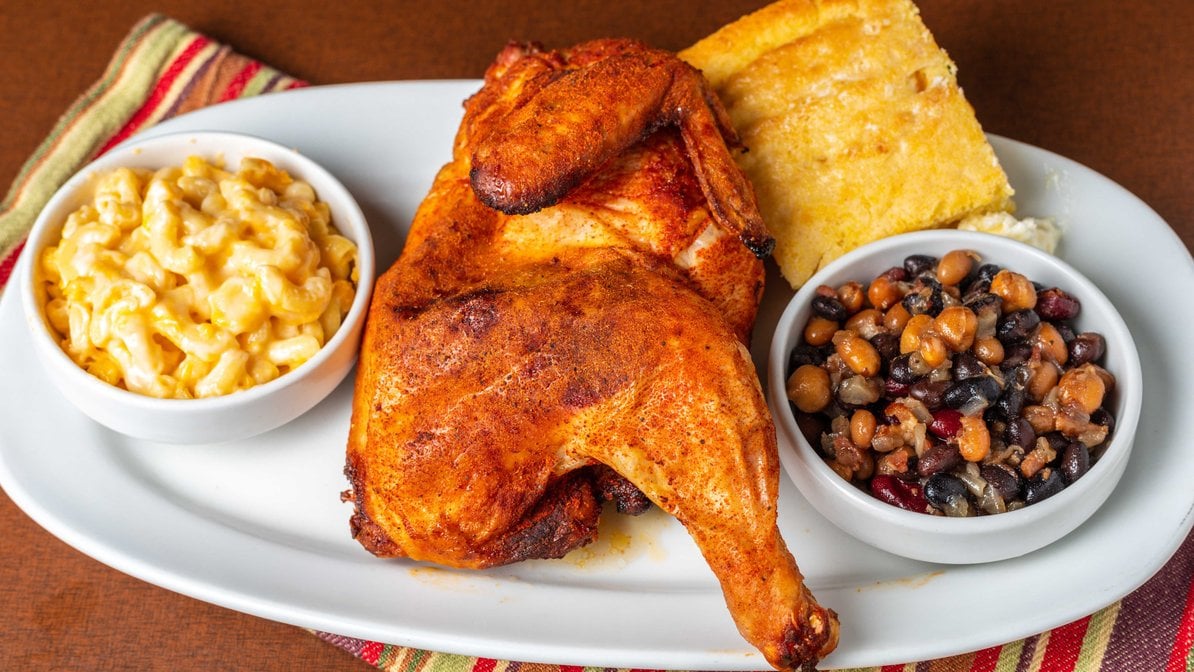 Roasted Half Yard Bird
$13.00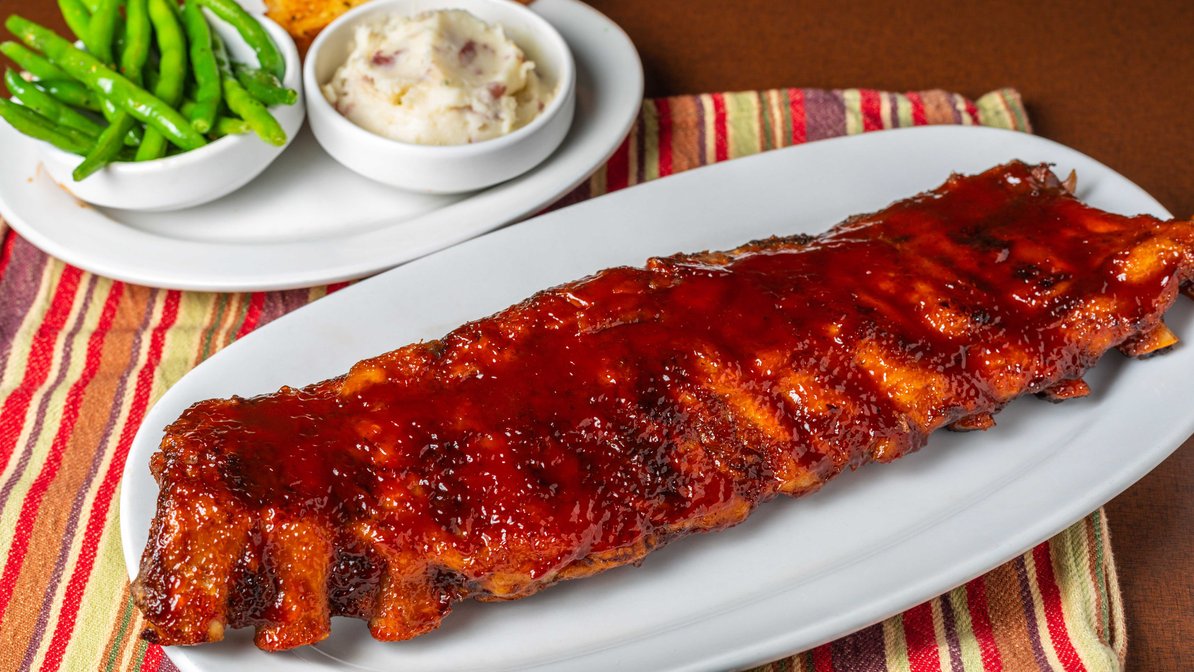 KC BBQ Baby Back Ribs
$24.00 Whole Rack | $18.00 Half Rack
Hand Helds
on toasted Classic or Gluten-Free* Bun with 1 Standard Side Kick & House Pickle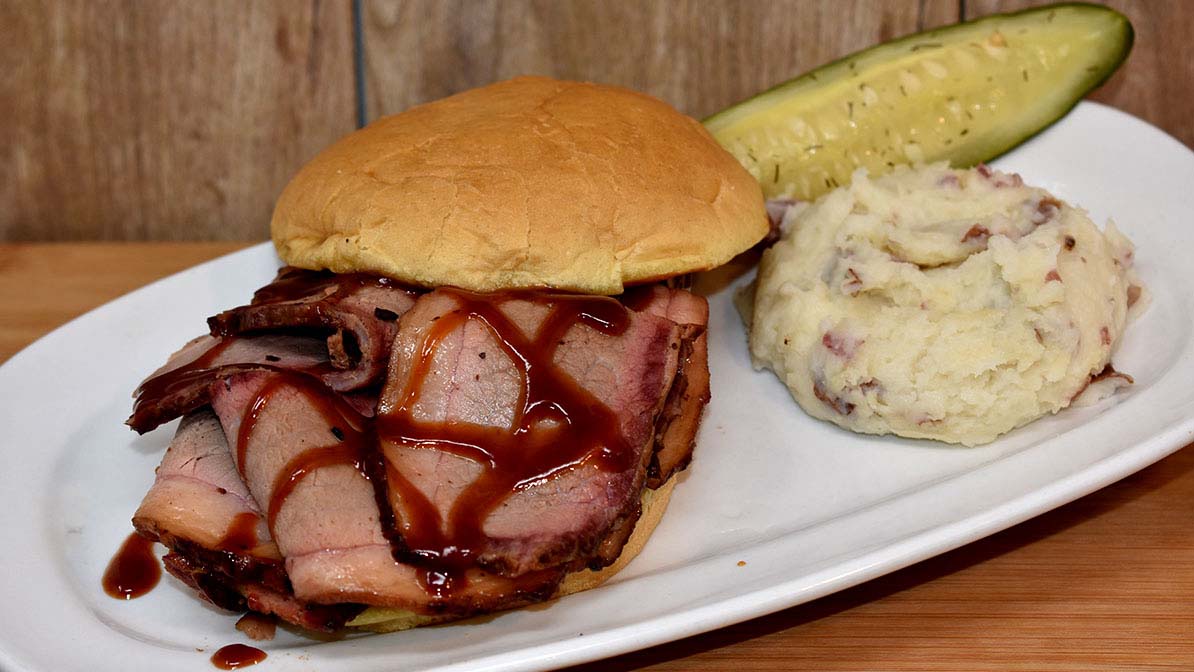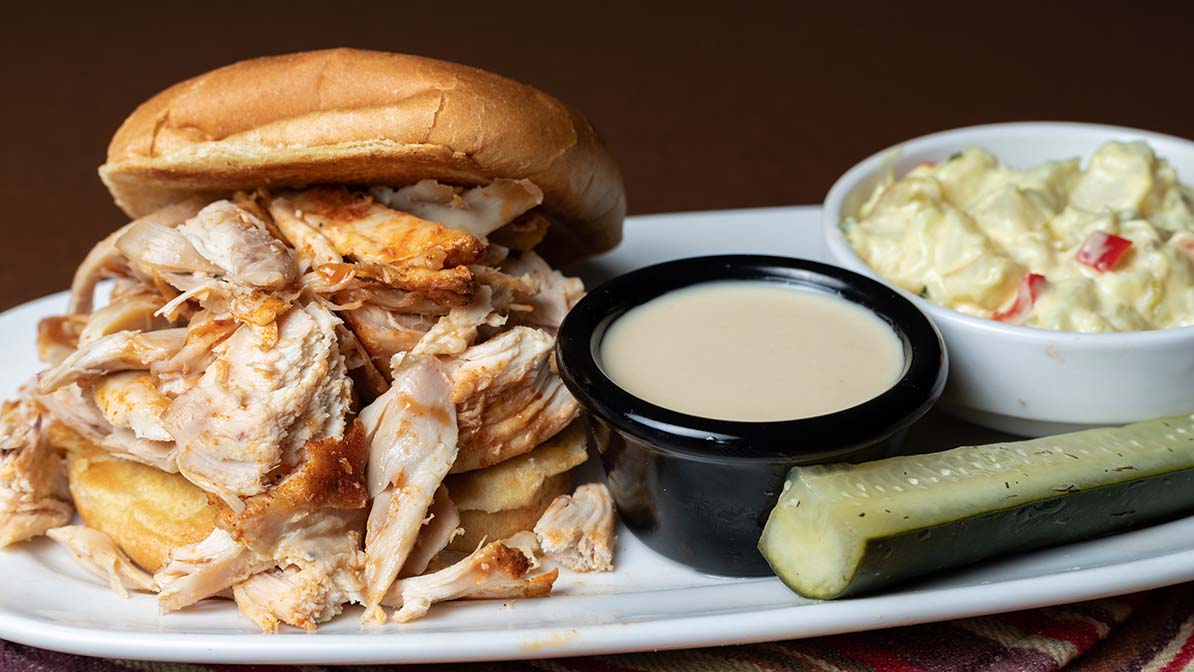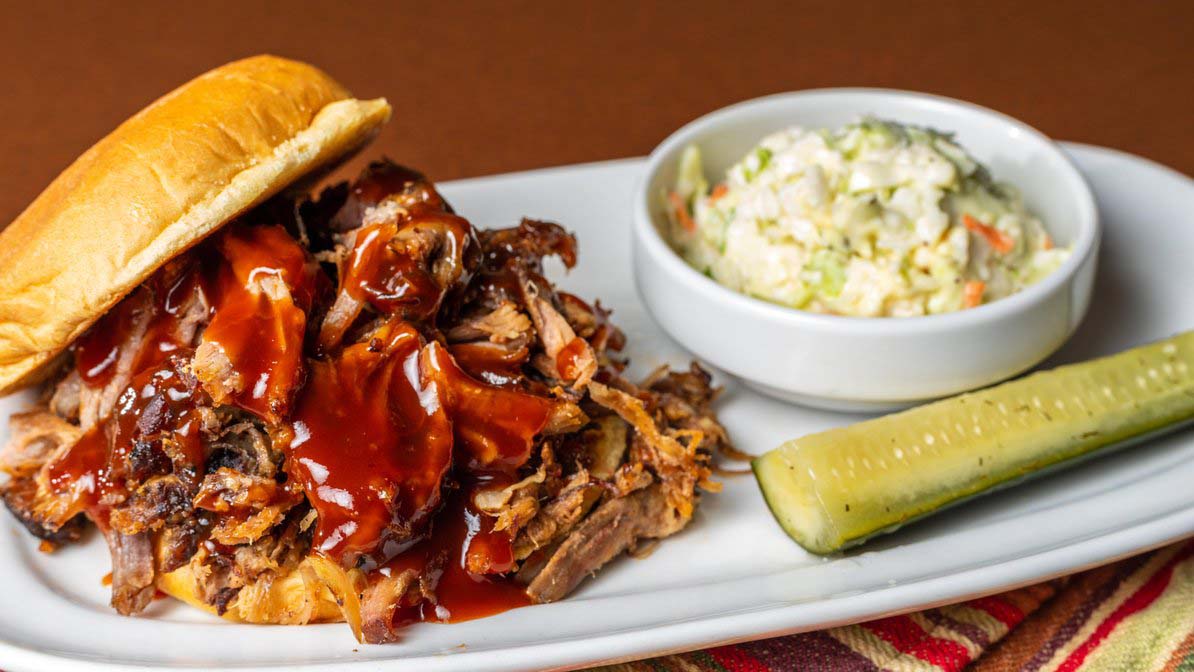 G'mpa Hammy's Pulled Pork
$10.00
Lil'Q Meals
When just a little BBQ is just right for smaller appetites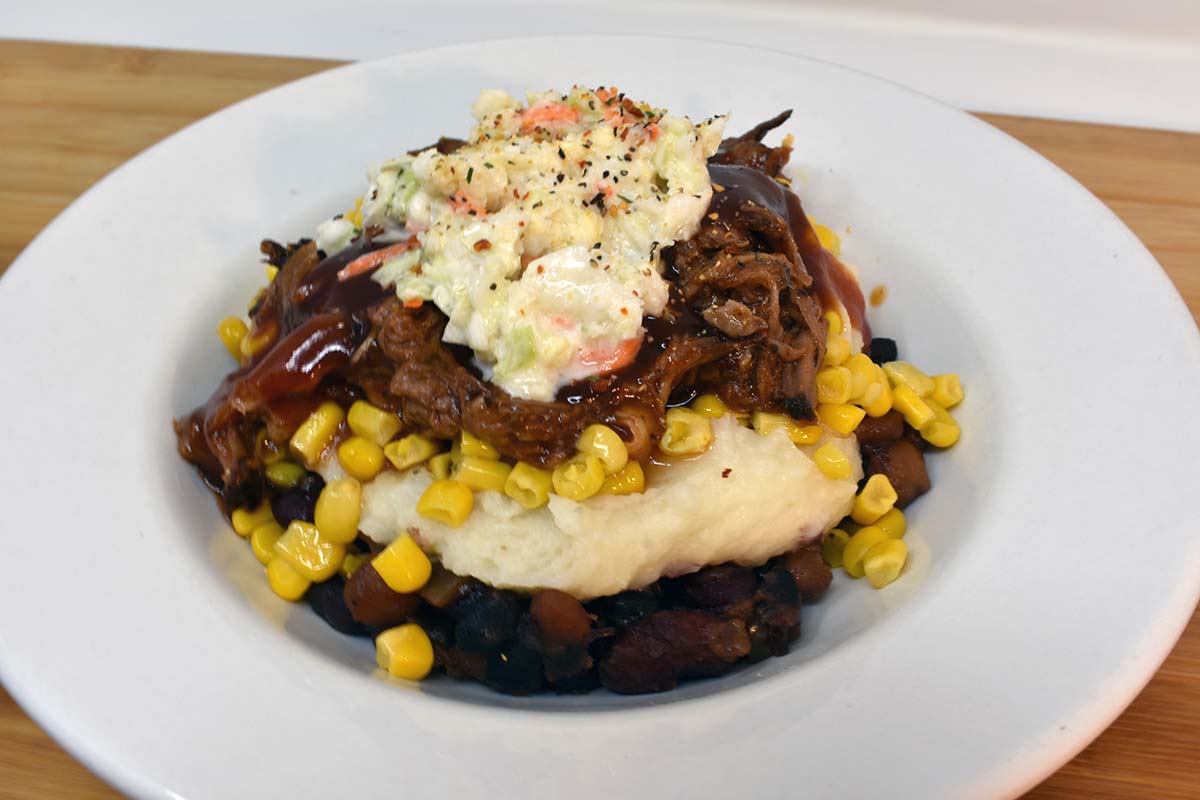 BBQ Sundae Bowl BBQ
Pulled Chicken or Pork layered with baked beans, smashed potatoes, corn kernels & creamy slaw
$8.00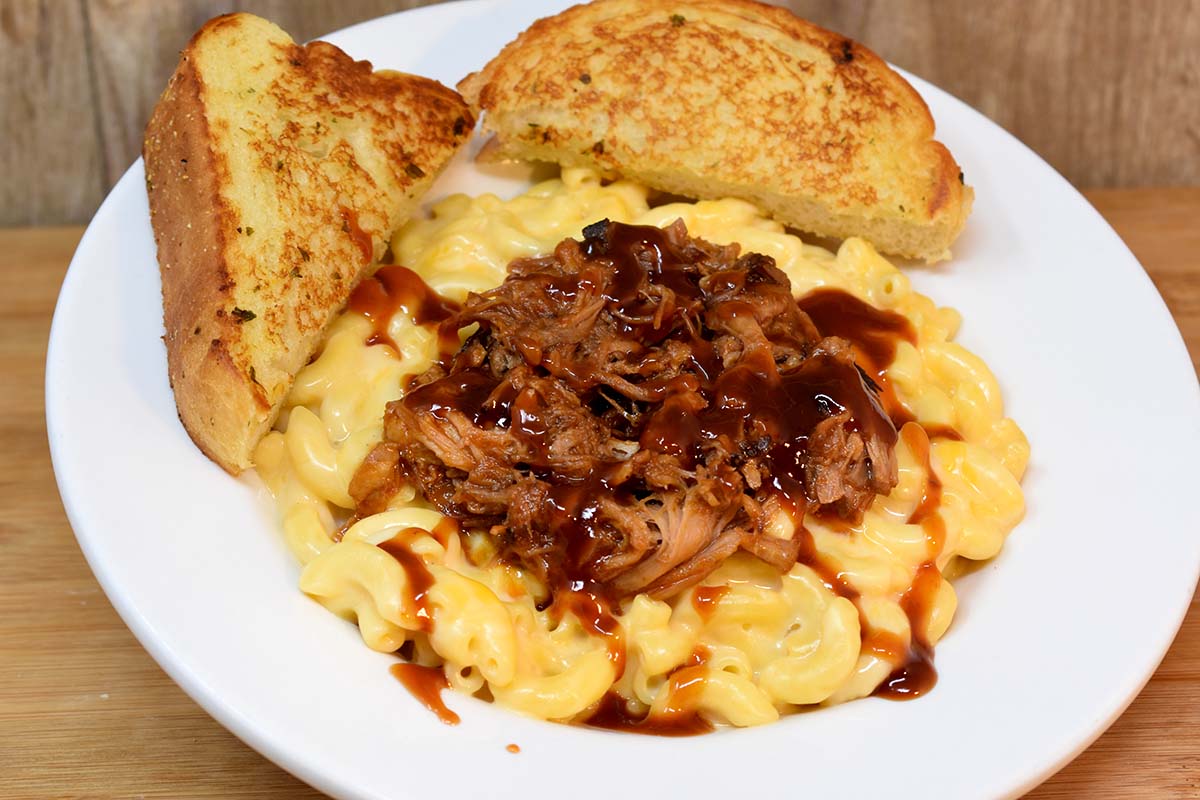 Lil'Q Mac & Cheese
Includes garlic bread $8.00
Top with BBQ Pork or Chicken $10.50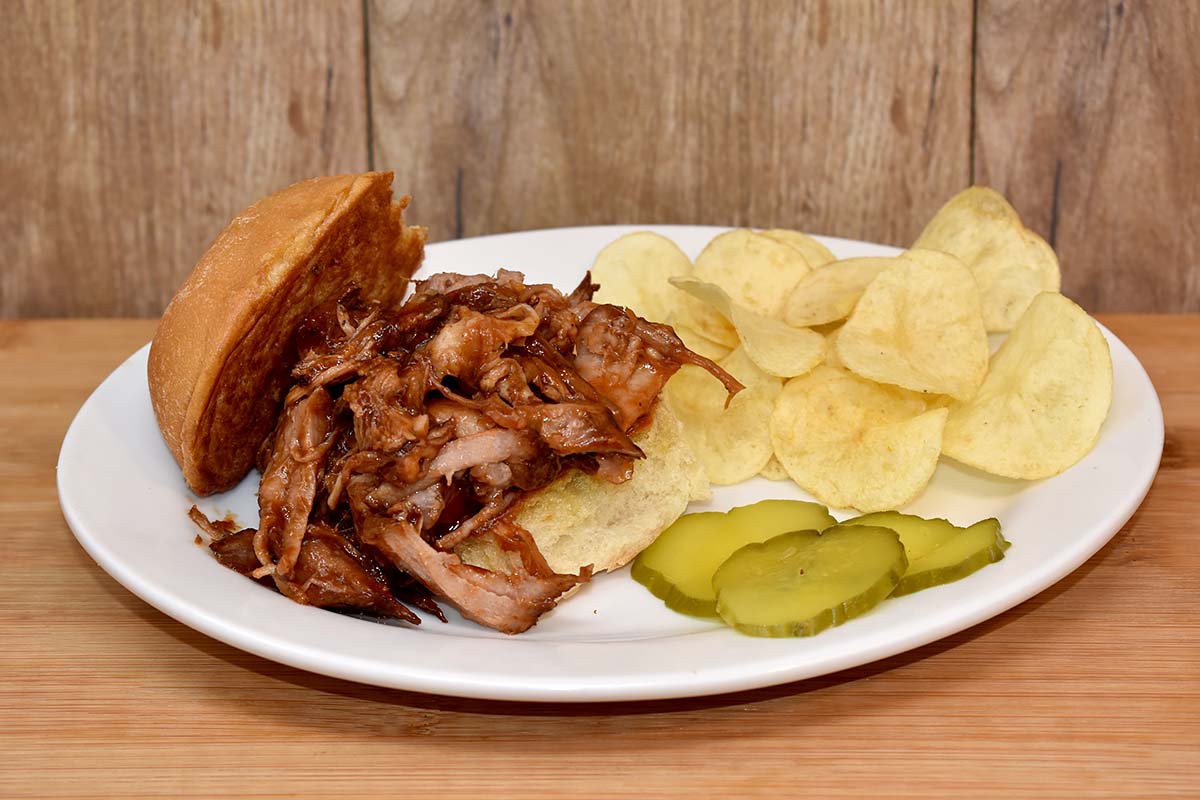 Lil'Q BBQ Slider & Slaw
BBQ Slider & Slaw. BBQ Pulled Pork or Chicken served with House Pickle. $8.00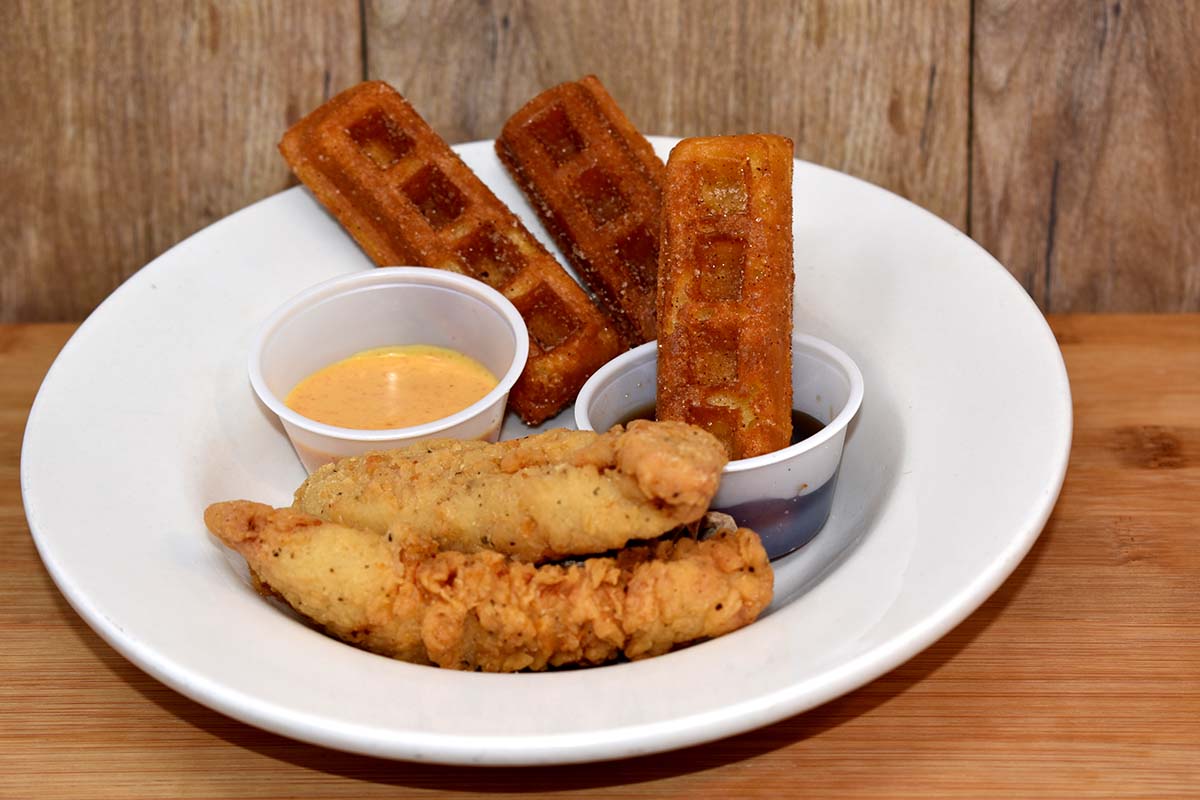 Chicken & Waffle Sticks
with Maple Syrup & Dipping Sauce. $8.00
Make your Lil 'Q a Combo with small drink + REDZ Raspberry Cream Cheese Cookie for 2.00 MORE
Blue Ribb'n Bundle
BELLY UP TO A 1/3 RACK KC BBQ Baby Back Ribs + MEATS, 2 STANDARD SIDES & BREAD*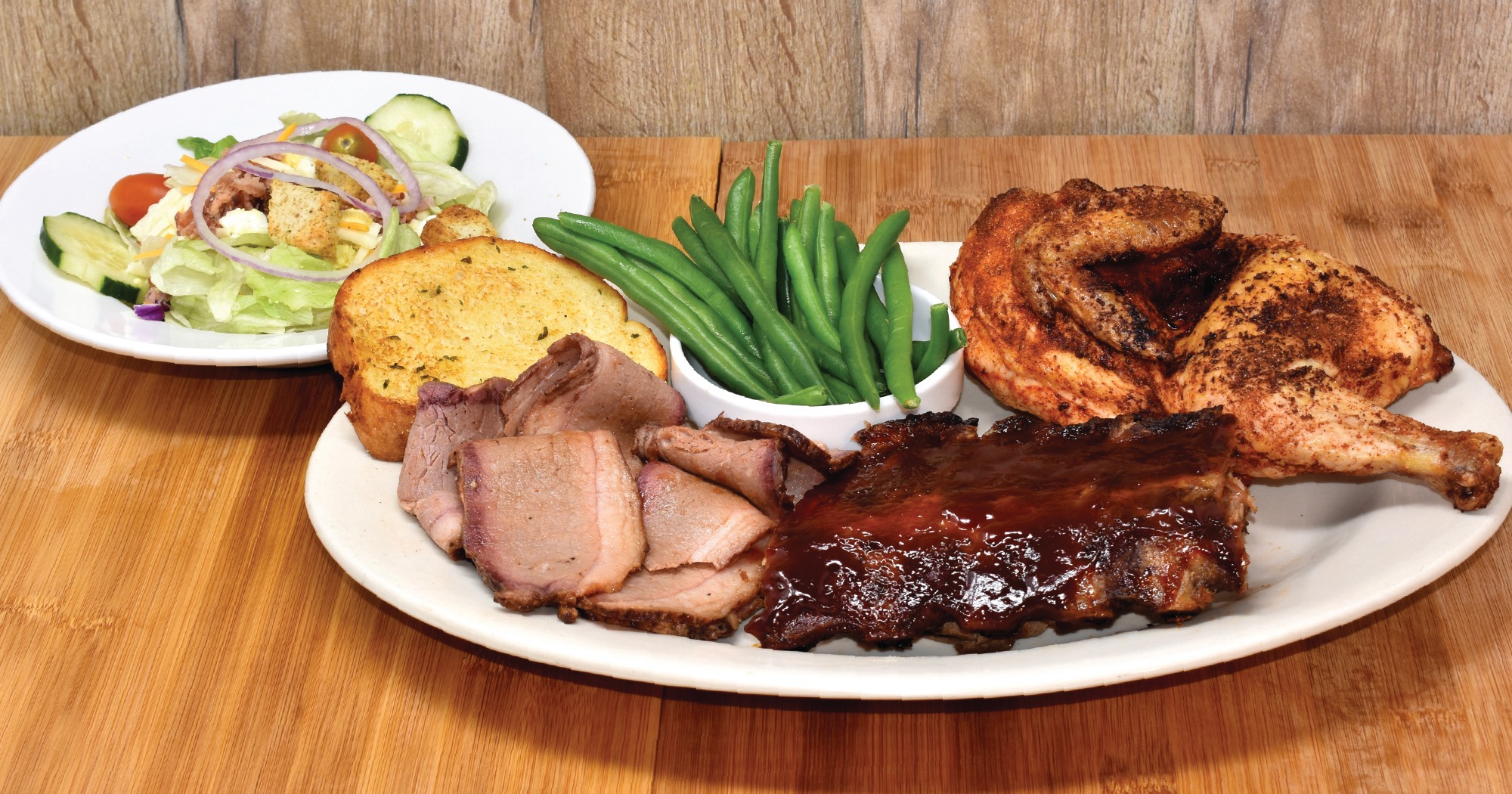 Sliced Beef Brisket | Roasted Half Yard Bird | Pulled Pork | Pulled Chicken
Rib'N 1 Meat 20.00 | Rib'N 2 Meats 28.00 | Rib'N 3 Meat 36.00
Add an extra 1/3 Rack of Baby Backs for 6.00 | Substitute your Side Kicks with Premium Sides for 1.00 each

Redz Spreads - Sharable Family Meals with Six Servings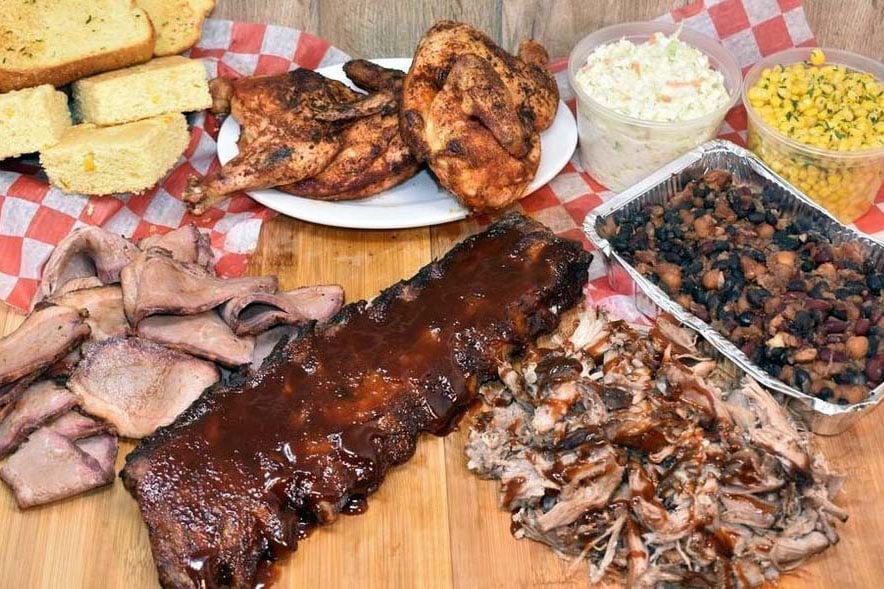 All the Meats Feast includes BBQ meat favorites complete with all the fixins: pints of Creamy Slaw and Shucked Corn with your choice of Smashed Potatoes & Beef Gravy or house-made Baked Mixed Beans served with a half-dozen assortment of Country Cornbread & Toasted Garlic Bread.
85.00 No Substitutions
Full rack KC BBQ Baby Back Ribs
Whole split Roasted Yardbird
1 Lb. Sliced Smoked Brisket
1 Lb. G'mpa Hammy's Pulled Pork
Hand-Held Pounder Pack includes 6 buttery toasted buns to build your sandwich complete with House Kosher Pickles, a pan of homemade Mac & Cheese & pint of Creamy Slaw.
60.00 | 70.00 with 1# Brisket Sub
1 Lb Pulled Chicken
1 Lb G'mpa Hammy's Pulled Pork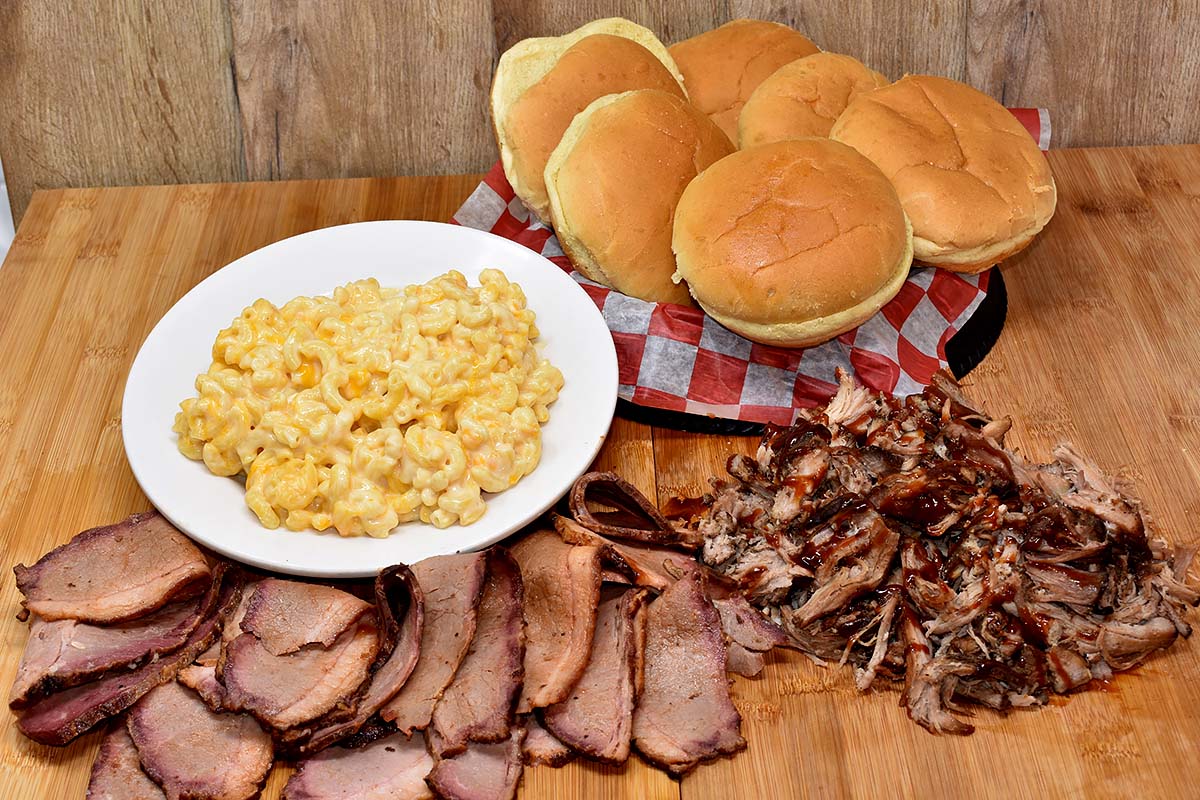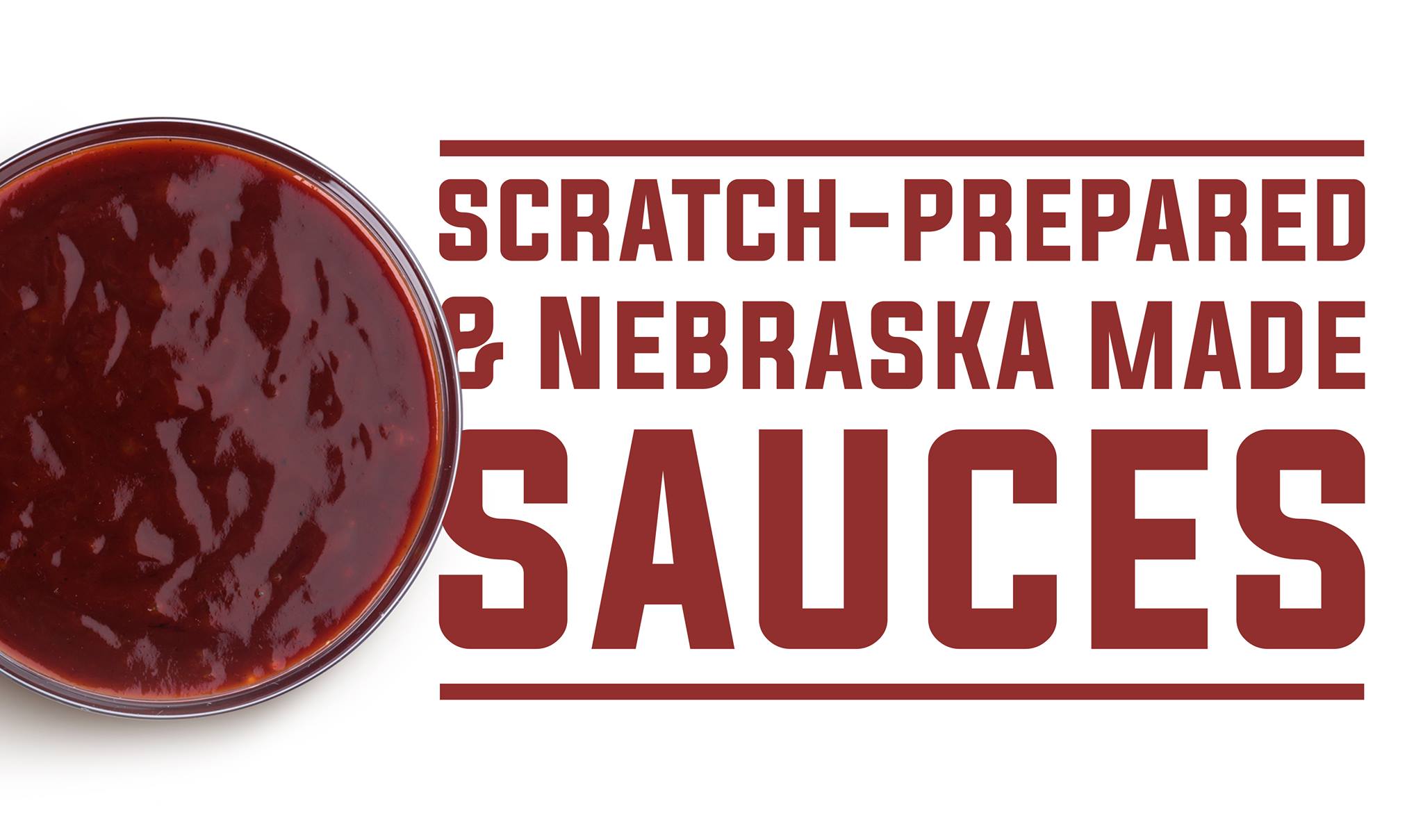 GET SAUCED with our scratch-prepared & Nebraska made selections available on the side of your favorite REDZ meats:
KC Style: a mid-west favorite that's thick, rich & mild
Redz Best: a kick in the pants with a spicy zip that won't leave you shooting fire
Liquid Gold: a traditional Carolina mustard sauce that is a flavor-ite on pulled meats
'Bamma White: sassy with a bit of sweet & heat from grated horseradish & is served traditionally with roasted chicken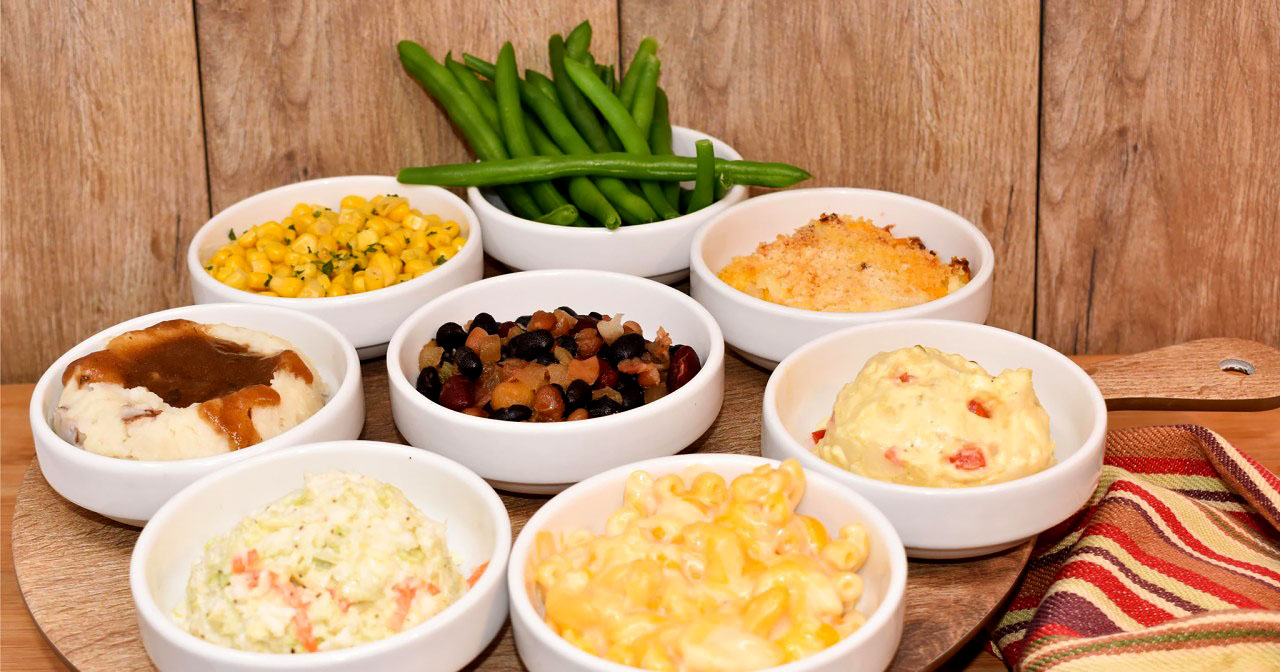 Sidekicks & Breads
SCRATCH-MADE SIDEKICKS $3.25
Slaw • Potato Salad • Baked Mixed Beans
Shucked Corn • Homemade Mac & Cheese
Smashed Potatoes & Gravy • Country Potato Casserole
Fresh Green Beans
GARDEN GREENS $5.00 | sub meal side + $4.00
Side Kick Salad: crisp & spring mixed lettuce,
bacon, eggs, cheese, tomato, cucumber, red onion
rings, croutons & dressing.
BAKED BREADS $1.25
Toasted Bun* • Garlic Bread *
Country Cornbread + $.75
*Gluten Free available for $1.20 more
Sweet Treats
2-Maple Pecan Bars or Big 'Ole Chocolate Chip Brownie* 4.50
Redz Raspberry filled Cream Cheese Cookies
3 for 3.00 | Dozen 10.00
Special Assorted Sweet Treat Box
4 cookies, 2 Pecan Bars & 2 Brownie Bites for $10.00
Thirst Quenchers
Pepsi Soft Drinks • Brisk Raspberry Sweet Tea • Fresh Brewed Iced Tea • Lemonade
$3.00
Bubly~ Mango, Strawberry & Blackberry
$2.50
To-Go Brews & Adult Elixers
21 & OLDER- ID CHECKED AT TIME OF PICK-UP OR DELIVERY
DOMESTIC TALLBOYS 4.00 | 10.00 6-pack
Bud • Bud Light • Coors Light • Busch Light • Miller Lite
Michelob Ultra 12-oz
IMPORTS & MICROS Bottles 5.00 | 12.00 6-pack
Sam Adams • Corona • Boulevard • Zipline Copper Alt
Gluten-Free Angry Orchard*
PREMIUM BREWS 5.50 | 12.00 4-pack
Guinness Tallboy • Heineken Tallboy • Stella Artois 12-
oz Bottle/ 6-pack
SPIKED SIPPERS
House Margarita $5.50 (top shelf +1.00) • Whiskey Sour $5.50
Long Island Iced Tea $6.00
White Claw Spiked Seltzers~ Black Cherry & Mango $5.00
Redz Specialty Drinks
6.50 | 20.00 Quarts To-Go filled with All Drink- No Ice Value!
Redz Relaxer Coconut Rum & Fruit Flavors
Redz Mary Vodka with scratch mary mix
Make it a Maria with Tequila!
Premium Pint Mules – 2 drinks in one 16-oz cup
Choose Vodka or White Rum with fresh lime,
& Fever Tree Ginger Beer
Enjoy it Redz way with a splash of dark cherry!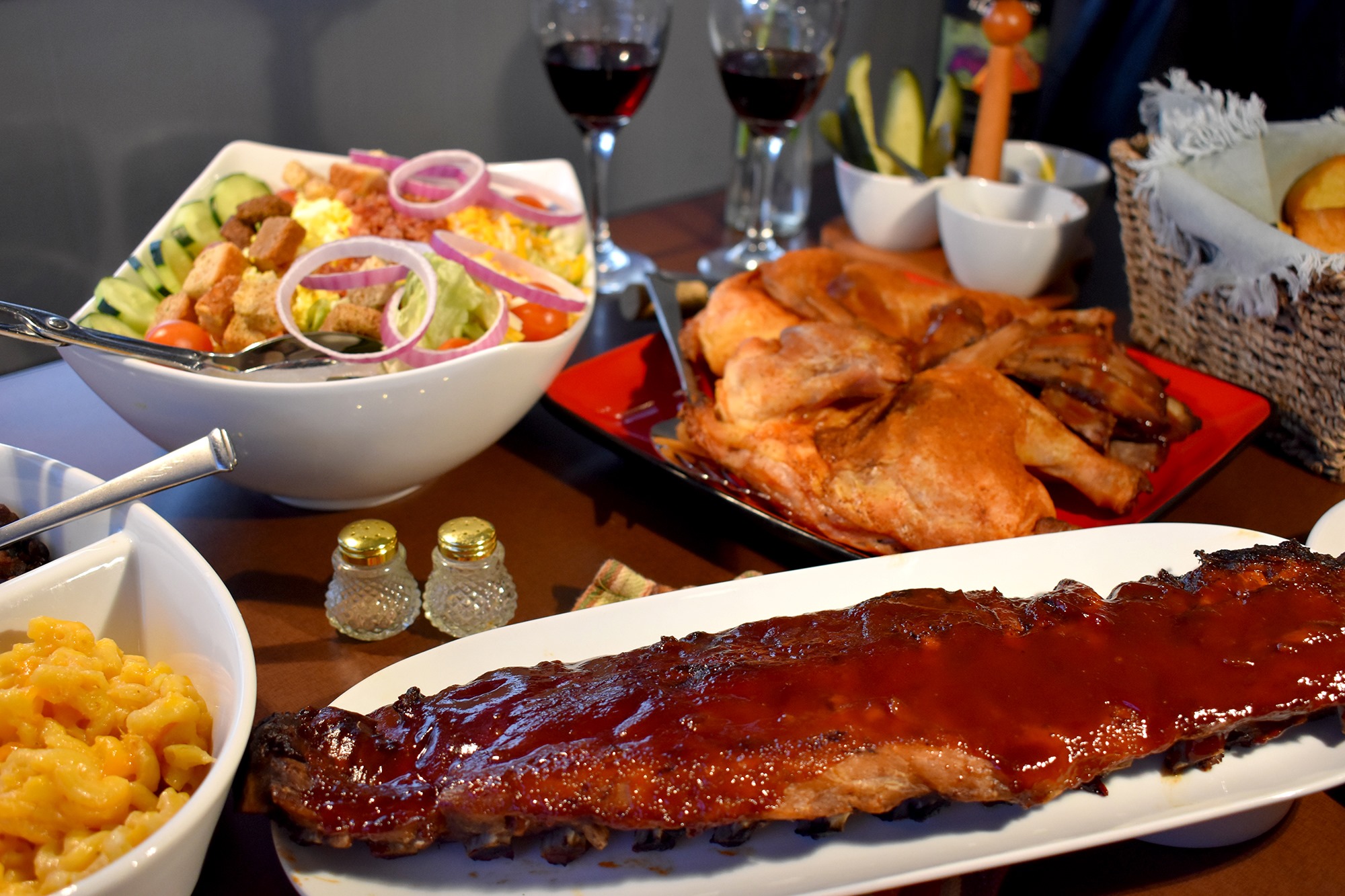 Having a family gathering or get-together?
Let us take cooking off your to-do list by ordering our Round-Up selections.

All our BBQ meals, sides, desserts and more are available for catering, including our All Drink–No Ice Quart Cocktails & 6-packs of domestic tallboys and micro & import brews. Be the host with the most and order REDZ today!